* Main Page * Pictures * Shows * Band Bio * Merchandise * Tunes * Reviews * Contact Us *
---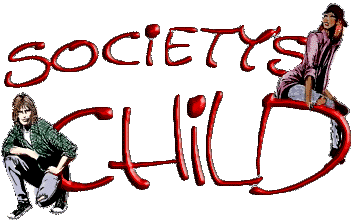 Come play with us!!

1. Come to our shows!
And bring a friend! The clubs may seem few and far between, and we know you are busy, but it means so much to us when you can make it! Our hearts are all a'flutter when we see your smiling faces! When a club sees we have a strong following, it helps us to get a return gig! Make sure you hoot & holler when we hit the stage! And feel free to sing along!

2. Ask for us at your favorite clubs!
Ditto! When a club hears we are in demand, it helps us to get booked!

3. Buy the CD!
And play nice - share with a friend! The financial support helps us in obvious ways, but sharing really gets us exposed to more & more people!

4. Buy & wear a T-shirt!
Wear it to our shows for special door charge & drink discounts - wear it to concerts & public events - wear it to the grocery store - wear it to bed!

5. Request us on the radio!
KSUN 91.5 fm (Rohnert Park, CA) - 707-664-2623
KXFX 101.7fm (The Fox, Santa Rosa, CA) - 707-270-1369
KRSH 98.7fm (The Crush, Santa Rosa, CA) - 707-588-9999
WMCO 90.7fm (New Concord, OH) - 740-826-8379


6. Hire us!
That's right - hire us for your next party or get together! What's you preference? "Plugged in" & electric with all the trimmings? Or how about a cozy, acoustic "unplugged" atmosphere? Its up to you! We aren't as expensive as you might think, so feel free to negotiate!

And if having a live band at your event is a big NO-NO, then be sure to play our CD for your partygoers!

7. Join our Street Team!
We need energetic people to post fliers, sticker the world, and help us out in other creative ways (all legal of course!). In return, you'll get passes to our shows and free merchandise! We'll provide you with all the materials. If you live in the San Francisco/North Bay area, please Email us! We'll make it worth your while!

8. Write to us!
BRING IT ON - questions, comments, suggestions, ideas! We love to hear from you! So Email us - And put that Guestbook to good use -SIGN IT!
---
* Main Page * Pictures * Shows * Band Bio * Merchandise * Tunes * Reviews * Contact Us *