* Main Page * Pictures * Shows * Band Bio * Merchandise * Tunes * Reviews * Contact Us *
---
The Band & The Music
Mary Letchworth and Tess Jackson began their musical partnership in Feb. 1995 and formed Society's Child in Nov. 1996. 'Guitar powered, melody driven rock songs' describes the music written by Letchworth & Jackson. The songs begin with a solid foundation of rock & blues, and occasionally explore other styles such as country and funk. Layered with emotional lyrics and infectious melodies, this duo have an amazing blend of contrasting vocal styles which harmonize beautifully and captivate audiences. Critics have said Society's Child has "that distinctive Bay Area Sound" and is reminiscent of Jefferson Airplane, Janis Joplin, Heart and Fleetwood Mac.

The group's debut album, TEMPTING FATE, was released in September 2000; THANKS FOR PLAYING was released in August 2004; and 3 was released in October, 2015. Learn more about Tempting Fate; Thanks For Playing; and 3.

The band describes its repertoire of cover songs as "there's something for everyone". Whether its blues, funk, old school R&B, classic rock or campy musicals, we have it covered!

Don't just watch as Society's Child continues to gain momentum in the San Francisco Bay area ~ Experience the ride!

The Players

Mary Letchworth - guitar, vocals:
Mary is a native Californian and has been playing guitar for over 25 years, covering both lead & rhythm. She has regularly played venues in both Sonoma & Marin counties and has opened for 80's icon, The Greg Kihn Band. She has also performed with Overboard and MissFire. Mary's screaming hot pipes and melodic guitar work is the soul of Society's Child.
Tess Jackson - drums, vocals:
Originally from Ohio, Tess has been playing drums for over 25 years. Before drumming, she was the keyboardist/vocalist for a popular Mendocino Co. cover band. Tess also has many years of vocal training & theatre experience, and also plays guitar. She has performed with such acts as Tension, MissFire, False Alarm and Heritage R&B Revue, and occasionally sits-in with other local acts. Her smooth, smoldering vocals and dynamic drumming is the heart of the group.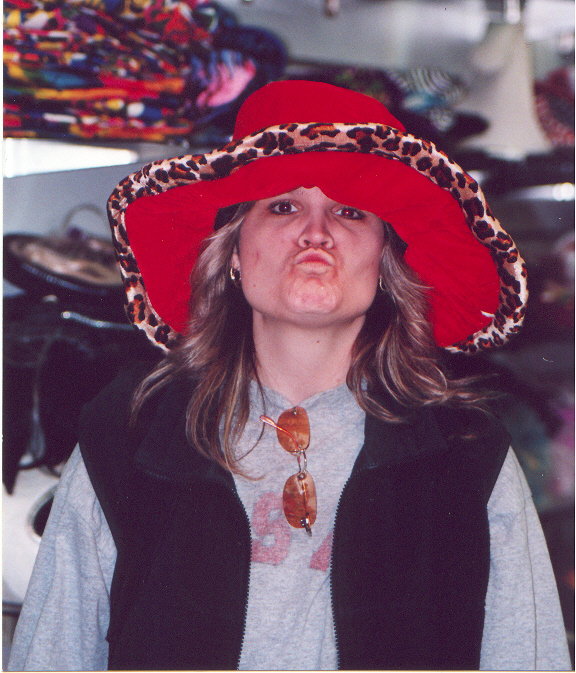 ---
* Main Page * Pictures * Shows * Band Bio * Merchandise * Tunes * Reviews * Contact Us *