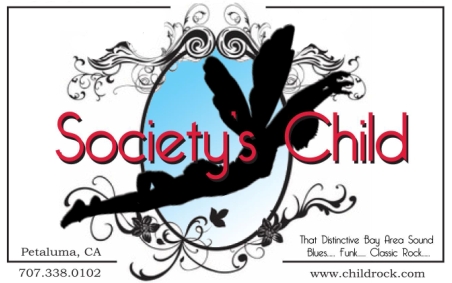 Celebrating our 21st year!
"What a tight band...songs are very well crafted...they create a style all their own." - Alise Gruttadauria, Go Girls Music
"kick ass rock songs...powerful & energetic with a style and substance that won't soon be forgotten...a band that will not disappoint." - Michael Allison, The Global Muse
"Rock with a lot of feeling and passion. Music that comes from the heart." - Toine van Poorten, Metal Maidens Magazine
"Society's Child is a Sonoma County treasure." - Frank Hayhurst, Zone Music, Cotati CA
---
"We are products of our environment; we are children of our society.
But as individuals, we shall choose our own path and overcome our obstacles."
All material herein is the sole property of Society's Child © 1996-2017. All rights reserved.